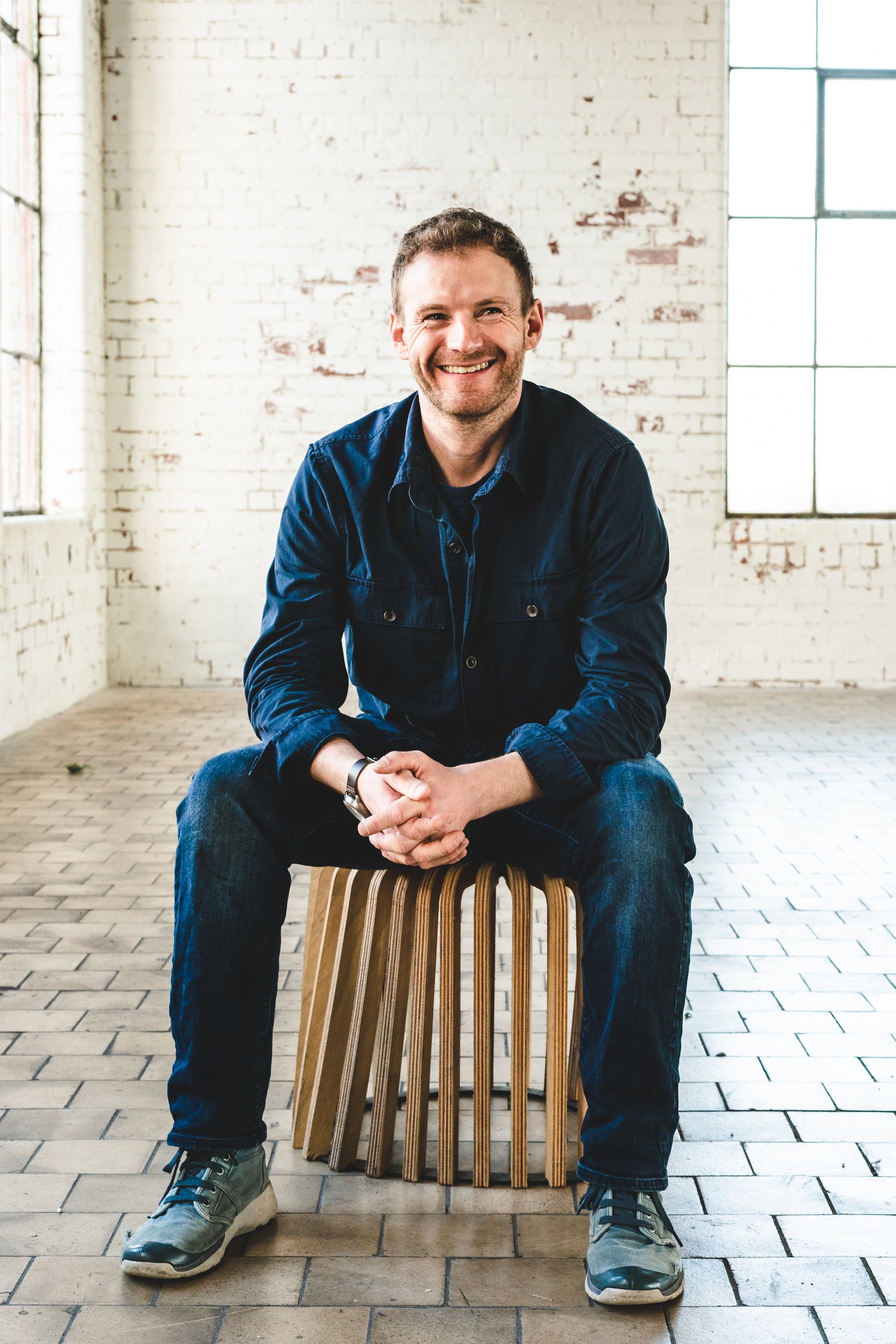 The Background
A simple idea he first had at college then ended up taking designer Aaron Kearney in a whole new career direction a few years later.
After graduating from St Martin's College in London with a degree in product design, Aaron initially went into furniture design and sculpture - first in London and then in South Africa.
Whilst in South Africa he began exploring the medium of ceramics and challenging the idea that plates don't always need to be round. His vision was that ceramics could have an inbuilt functional straight edge, thus eradicating the need for a knife.
The Inspiration
It first came about when Aaron was at college and living with three other fellow art students. 'Quite often dinners were curries or pasta and more often or not mealtimes were conducted sitting on the sofa with just a fork. It would always end up a struggle with that last bit of food and when I looked around the room we'd all be struggling in the same way.'
That idea remained dormant in his head during his time in furniture design until he finally bit the bullet and decided to try and come up with the answer - the obvious one being a plate with a straight edge.
It was difficult to get right at the start because when you're pouring slip (liquid clay) into a mould, it automatically wants to be round. It took some trial and error but was critical to get right, especially considering different sizes are being used simultaneously.
The Evolution
Aaron began Edge Ceramics in South Africa before returning to his native Northern Ireland to devote more time to the idea. The design is something that has struck a chord with a lot of people and as the brand's popularity grows so too does the range.
'While I absolutely loved working with furniture I really feel I've found my niche in ceramics. It's all happened very organically which makes me think it was just meant to be. I initially set out to make one size of bowl/plate to solve the problem of people chasing the last bit of their dinner around. That was the starting point. I had no idea just how far it would go. '
Most of the colours are now inter-changeable. Our most popular glaze is a stone grey, which is from a recyclable glaze and therefore sustainable.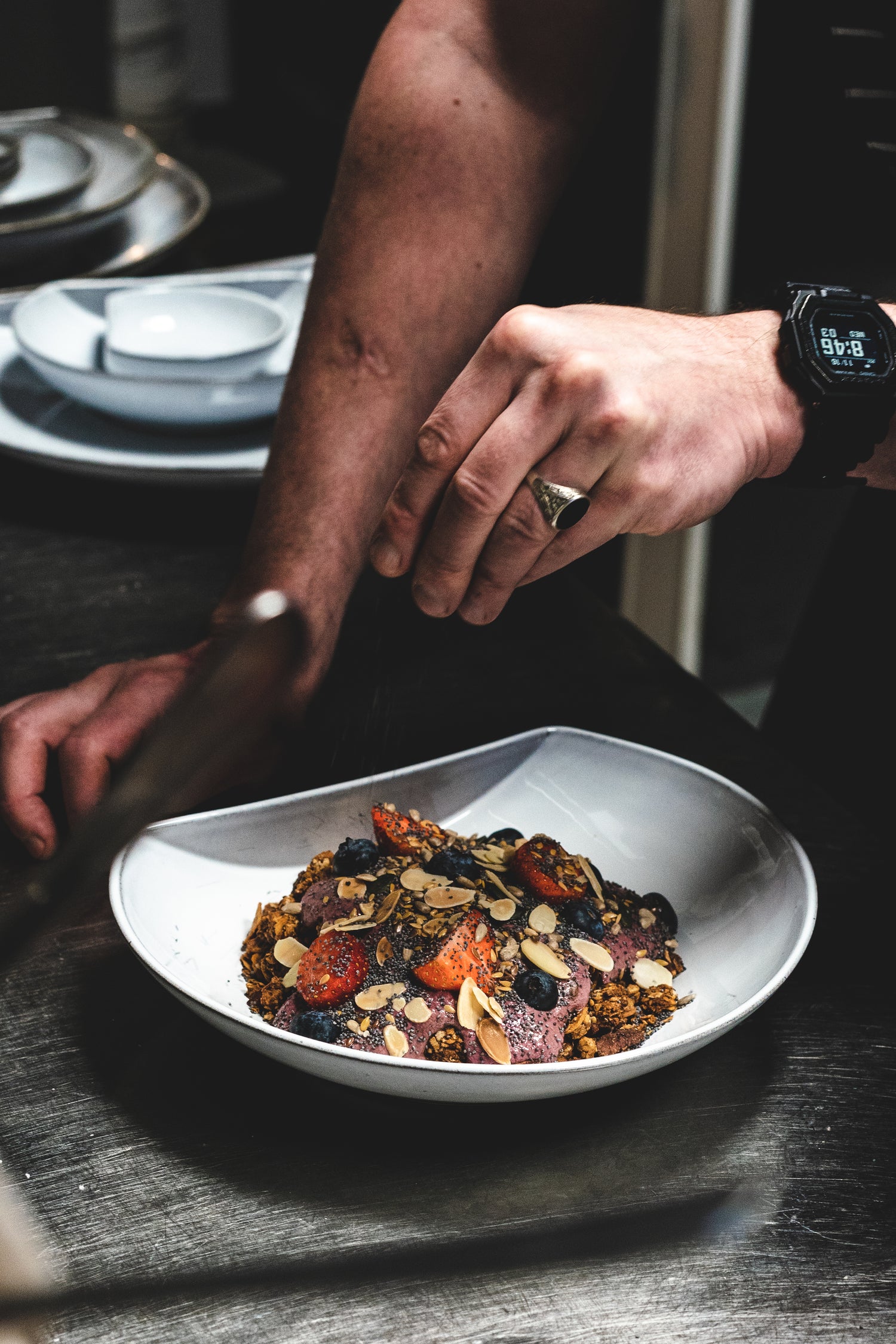 Reinventing The Wheel
While Aaron designed the ceramics with a broad audience in mind he has been delighted to realise they have been immensely beneficial to those with reduced mobility.
'It wasn't planned but we've sold to people who've had strokes, as well as amputees and those with limited use of their arms and we have had brilliant feedback about how useful they have found them. It's a really nice consequence of the design and something I hadn't thought of initially.'
Aaron has a studio in the Portview Trade Centre, Belfast and through his ecommerce website, plates are regularly shipped to the UK and Ireland, as well as worldwide. He travelled to Portugal in early 2023 in order to develop the range further. This includes the addition of new cup & saucer sets as well as flat plates, in new glaze colours.
'In many ways I'm just the facilitator in terms of the design and making it happen but the business itself has been very much consumer-led. I love doing design shows and expos and getting to speak to the public about what they're looking for and how they want to use it and then putting those plans in place.'